Setelah dikusi dgn beberapa grognard, saya dapat tugas buka topik tentang kelanjutan event serupa bulan Mei 2012 di Yogyakarta, berikut detailnya:
Event: 2nd IBG Wargames Gathering

Where: Jakarta, Pondok Gede: Brodi's Bunker

When: May 9-12, 2013. Thursday-Sunday

What wargames to expect:
Here I Stand, Paths of Glory, Flashpoint Golan, Andean Abyss, Labyrinth the War on Terror, Gunslinger, First Arab Israeli War, Band of Brothers - Screaming Eagles, Lebanon'82, No Prisoners, Pursuit of Glory, Infidel, Advanced Squad Leader, and so many more..
After the first event, this time we'll probably cut down on smaller games and focus on bigger one.
Who should attend:
anyone willing to have fun in terms of wargaming, don't need to be a grognard, but be prepared to read rulebooks beforehand, and we highly recommend that you come with a printed rulebook of the games you're interested in.
What fees to expect:
There will be an accommodation-fee to cover our meals: IDR 200.000 for 4 days or IDR 100.000 for 2 days per-pax, this rate still applies even when you're not staying overnight.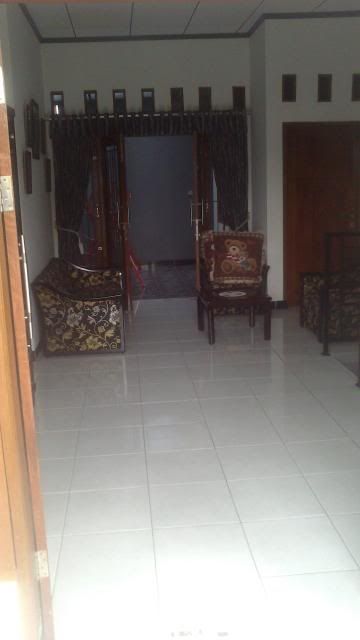 * Pictures of the playing area (left: downstairs, right: upstairs): we'll need to furnish some tables and chairs for comfort; some of our wargames will strech over 5 hours. I'll be bringing a long folding table on d-day and maybe 4 plastic-benches. Anyone else wants to bring their tables is very much welcome.
For those planning to sleep over the event:
"Sleeping Quarter" will hold an 8-people capacity, others are obliged to sleep on floor-carpets. Those lucky-eight are taken based on their posts confirming attendance:
1. dahusband
2. madcat
3. adhikayev
4. dan08 (already notified not sleeping over, space is relinquished to hika)
5. sevej (already notify that his spot is
open
)
6. affaizaki (already notify that his spot is
open
)
7. fenderman (should have been winnetou, but he's not sleeping over)
8. robby
9. mathaha (will notify his schedule soon)
Scheduled wargaming sessions:
Here is our
SCHEDULE
for Day 1-2, please let me know if you want adjustments to your itinerary.
---
How to get there, I quote directly from the bunker's owner posts on page 13 of this topic:
Brodi wrote:
Untuk yg dari bandung, naek X-trans aja, turun yg di halte jariwaringin, itu disamping tol pondok gede, dari situ nyebrang jalan, angkot k37, angkotnya akan lewatin atasnya tol dan belok kiri terus jalan sejajar dg tol, turun di cucian mobil jalan haji basyar, tanya aja sm supirnya, dari situ jalan kaki 1 menit sampe. Alternatif lain jalan kaki lewatin atas tol, pas sampe belokn kekiri ada kantor polisi, disitu ada ojek, naek ojek aja, sampe cucian jalan haji basyar persis didepannya ada gang kekanan (cuciannya disebelah kiri) masuk situ aja sampe mentok ,kanan dikit ada cluster.
Brodi wrote:
Sekarang untuk peserta yg merapat di jatiegara, kalo mau cepat, naek taksi, kalo mau hemat, naek angkot apa aja yg kearah kampung melayu(tanya tanya aja, soalnya ngga hafal juga), nah dari kampung melayu pastikan naik mikrolet M18 jurusan pondok gede (jangan M28 ya, ini pondok gede juga tapi rute nya berbeda),, nah tinggal duduk manis di angkot, sampe jalan raya jatiwaringin pas lewatin jalan tol (jembatan bawahnya tol), turun situ, terserah, mau naik ojek atau tunggu angkot k37 seperti uraian diatas, selanjutnya sama seperti diatas
Brodi wrote:
Bagi yg bawa mobil entrance nya beda, kalo naek motor bisa seprti diatas. Kalao naik mobil, selama jalan disamping tol, lihat kanan, ada indomaret, sebelahnya jalan wadas, masuk situ, lihat plang kelurahan jaticempaka, belok kiri, mentok kekiri lagi jalan jambalang 1, ikutin jalan kekanan sampe ketemu kelurahan disebelah kanan, terus aja lagi sampe ketemu cluster disebelah kanan ,cluster griya jati cempaka